EL CABALLERO DE PARIS, UN PERSONAJE INOLVIDABLE DE LAS CALLES DE LA HABANA. PHOTOS
El Caballero de París fue un personaje callejero muy conocido en La Habana de la década de 1950. Era de mediana altura, menos de 6 pies. Tenía el cabello castaño oscuro desaliñado con algunas canas y barba de lucía. Sus uñas eran largas y torcidas como para no haber sido cortadas en muchos años. Siempre vestida de negro, con una capa de negro también, incluso en el calor del verano. Siempre llevaba un cartapacio de billetes y una bolsa donde llevaba sus pertenencias.
Era un caballero que podía aparecer en cualquier lugar en el momento más inesperado, aunque visitaba regularmente muchos lugares. Caminó por las calles y viajó en el 'bus' (autobús) de toda La Habana, saludando a todos y discutiendo de filosofía de vida, religión, política y acontecimientos del día con todo aquel que pasaba por su camino. Estuvo frecuentemente en el Paseo del Prado, en la Avenida del Puerto, en un parque cercano a la "Plaza de Armas"; cerca de la Iglesia de Paula; y en el Parque Central, donde a veces dormía en uno de los bancos; junto al Muro Calle Infanta cerca de San Lázaro y en la esquina de 12 y 23 en el Vedado También recuerdo caminar por el Parque desde el Centro de la Quinta Avenida en Miramar, donde solía estar en la tarde.
Era un hablador, educado y fluido. Muchos recuerdan las veces que charlaba con él. Nunca pidas limosna ni digas malas palabras. Solo aceptaba dinero de las personas que conocía, quienes a su vez le daban un regalo, podían ser una cartulina coloreada por él o un lugar de bolígrafo o lápiz entizado con hilos de diferentes colores, un Sacapuntas, u objeto similar. A menudo le daba cambio a los que le daban dinero. Aunque los niños inicialmente tenían miedo por su apariencia, pronto perdieron el miedo y conversaron con el. Todos, tanto adultos como niños, hablaron con mucho respeto.
VIDEO- El Caballero de Paris (Documental)..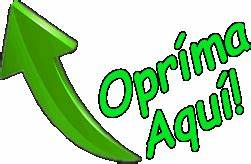 El verdadero nombre del Caballero era José María López Lledín. Nació a las 11 de la mañana del 30 de diciembre de 1899, en casa de sus padres, en la aldea de Vilaseca, en el municipio de Fonsagrada, provincia de Lugo, España. Su padre era Manuel López Rodríguez, de 30 años, también natural de Vilaseca, y su madre Josefa Lledin Méndez, de 30 años, natural de Negueira en el mismo municipio y provincia. Sus padres tenían una pequeña villa con viticultores que producían vinos y brandy.
Según la inocencia de su hermana, José se enamoró de Merceditas, la hija de un médico de Fonsagrada. Murió joven y José estaba a su lado cuando ella murió. El día que murió, José juró que nunca se casaría y siempre cumplió su promesa.
LA PRISIÓN Y EL COMIENZO DE "EL CABALLERO".
La mayoría de los informes coinciden en que José perdió la cabeza y se convirtió en "El Caballero" en 1920 cuando fue arrestado y enviado a la prisión "Castillo del Príncipe" en La Habana, por un crimen que no cometió. Su sobrino Manuel también confirma que, según su tía Mercedes, es hermana de "El Caballero".
Hay otras teorías sobre por qué "El Caballero" perdió la cabeza.
"El Caballero" siempre fue vago sobre el origen de su apodo. Una vez le dijo a su biógrafo que obtuvo su nombre de una novela francesa. En otra ocasión aseguró que lo empezaron a llamar "El Caballero" en "La Acera del Louvre", una zona del Paseo del Prado donde se ubican tres hoteles, entre ellos el "Inglaterra" donde había trabajado. Quizá en su mente equiparaba la "Acera del Louvre" con París. Dijo que Habana era "muy parisino" y que él era "un mosquetero, un corsario y un caballero (Caballero) de Lagardere". Afirmó que "París es muy conocido en La Habana" y que "muchos cubanos se habían hecho famosos en París, como Marta y Rosalía Abreu de Santa Clara".
VIDA COMO "EL CABALLERO".
"El Caballero" deambuló por las calles de La Habana y sus suburbios durante muchos años. Todos los que vivieron en La Habana durante la década de 1950 tienen una anécdota favorita sobre "El Caballero".
En una ocasión, en 1953, El Caballero, junto con varios otros conocidos personajes de la calle, entre ellos "Bigote de Gato" y "La Marquesa", fue invitado por Gaspar Pumarejo, pionero de la televisión cubana, magnate y presentador de programas de variedades, para servir como panel de jueces en su programa de televisión en vivo "Escuela de Televisión". Al final del programa, Pumarejo decidió premiar al panel entregando $20 a cada uno. Cuando intentó entregar el dinero a "El Caballero", este último respondió: "Ni mis sentimientos ni mi alto cargo me permiten aceptar este dinero. Se lo doy a Bigote de Gato para una fiesta que dará en su establecimiento". Pumarejo, desconcertado, se detuvo un momento y luego preguntó: "¿Por qué no se lo damos al Orfanato Nacional?". a lo que El Caballero respondió "Bueno, vamos a donarlo… pero ¿qué hacen los ricos y el gobierno que se supone que deben cuidar el Orfanato? Esto es un acto de caridad y no está bien que los niños del orfanato debe recibir limosna".
En años posteriores pasaría gran parte de su tiempo en la esquina de 12 y 23 de El Vedado donde había varias pizzerías que lo alimentaban gratis.
ÚLTIMOS AÑOS DE SU VIDA.
El 7 de diciembre de 1977 fue internado en el Hospital Psiquiátrico de Mazorra, en las afueras de La Habana, como gesto humanitario. La razón fundamental de su internamiento no fue que amenazara a nadie, sino su deplorable y deteriorado estado físico. Allí lo bañaron y le lavaron el cabello a fondo y le hicieron una larga trenza. Le dieron comida limpia y en abundancia. Durante su estancia en Mazorra le realizaron pruebas físicas, de laboratorio y psicológicas y además sufrió una fractura de cadera a consecuencia de una caída. El diagnóstico de su psiquiatra, el Dr. Calzadilla (que se incluye en su libro) es que sufría de parafrenia, a veces considerada una forma de esquizofrenia. No sufría de alucinaciones.
Murió en Mazorra a la 1:45 am del 11 de julio de 1985, a la edad de 86 años. Fue enterrado inicialmente en el cementerio de Santiago de las Vegas en La Habana. Según el artículo de la Agence France Presse, sus restos fueron posteriormente exhumados por Eusebio Leal, el Historiador de la Ciudad de La Habana, y trasladados al convento de San Francisco de Asís (hoy sala de conciertos y museo), su actual lugar de descanso.
A continuación, verás un documental elaborado por el Departamento Histórico de Cuba/cantado por Barbarito Diez es un verdadero homenaje a "El Caballero de París".
El escultor José Villa Soberón creó una estatua de bronce de tamaño natural que lo representa como un peatón común (que parece moverse un poco más rápido de lo que recuerdo). Por iniciativa del Historiador de La Habana E. Leal, la estatua fue colocada en la vereda frente al convento de San Francisco de Asís en La Habana.
THE GENTLEMAN FROM PARIS (EL CABALLERO DE PARIS), AN UNFORGETTABLE CHARACTER OF THE HAVANA STREETS. PHOTOS.
The Gentleman from Paris (El Caballero de Paris) was a street character well-known in Havana by the 1950s. It was of medium height, less than 6 feet. He had scruffy, dark brown hair with some gray and Lucia beard. His nails were long and twisted to not have been cut in many years. Always dressed in black, with a layer of black too, even in the heat of the summer. He always carried a cartapacio of notes and a bag where he carried their belongings.
It was a gentleman who could appear anywhere at the moment more unexpected, although he regularly visited many places. He walked through the streets and traveled in the 'bus' (bus) of all of Havana, greeting everyone and discussing the philosophy of life, religion, politics, and events of the day with anyone who was going through his way. He was frequently in the Paseo del Prado, in the Avenida del Puerto, in a park near the "Plaza de Armas'; close to the Church of Paula; and in Central Park, where sometimes slept in one of the banks; by the Wall Street; Infanta close to San Lazaro; and at the corner of 12 and 23 in Vedado. Also, I remember walking through the Park from the Centre of Fifth Avenue in Miramar, where it used to be in the afternoon.
It was a talkative one, educated and fluent. Many remember the times that chatting with him. Never request alms or say bad words. Only accepted money from the people who he knew, who in turn gave a gift, they could be a card colored by him or a place of pen or pencil entizado with threads of different colors, a Pencil Sharpener, or similar object. Often gave him change to those who gave money. Although the children initially had fear about his appearance, soon missed the fear and chatted with the. Everyone, both adults and children, spoke with great respect.
The real name of the Knight was José María Lopez Lledín. He was born at 11 AM on December 30, 1899, in his parent's home, in the village of Vilaseca, in the municipality of Fonsagrada, province of Lugo, Spain. His father was Manuel López Rodríguez, 30 years of age, also born in Vilaseca, and his mother Josefa Lledin Mendez, 30 years old, born in Negueira in the same municipality and province. His parents had a small villa with Vintners which produced wines and brandy.
According to his sister's innocence, José fell in love with Merceditas, the daughter of a doctor of Fonsagrada. She died young and Joseph was at his side when she died. On the day that died, José swore that he would never marry and always kept his promise.
PRISON AND THE BEGINNING OF "THE GENTLEMAN".
Most reports agree that José lost his mind and became "The Gentleman" in 1920 when he was arrested and sent to prison "Castillo del Principe" in Havana, for a crime he did not commit. His nephew Manuel also confirms that, according to his aunt Mercedes, the sister of "The Knight".
There are other theories put forth as to why "El Caballero" lost his mind.
"El Caballero" was always vague about the origins of his nickname. Once he started to his biographer that he got his name from a French novel. Another time he claimed that they started calling him "El Caballero" at "La Acera del Louvre" (the "sidewalk of the Louvre"), an area of the Paseo del Prado where three hotels are located, including the "Inglaterra" where he had worked. Perhaps in his mind, he equated the "Acera del Louvre" with Paris. He said Habana was "very Parisienne" and that he was "a Musketeer, a Corsair and a Knight (Caballero) of Lagardere". He stated that "Paris is well known in Habana" and that "many Cubans had become famous in Paris, such as Marta and Rosalia Abreu of Santa Clara".
LIFE AS "EL CABALLERO".
"El Caballero" wandered the streets of Habana and its suburbs for many years. Everyone who lived in Habana during the 1950s has a favorite anecdote about "El Caballero".
On one occasion, in 1953 El Caballero, together with several other well-known street persons, including "Bigote de Gato" and "La Marquesa", was invited by Gaspar Pumarejo, Cuba's TV pioneer, magnate, and variety show host, to serve as a panel of judges in his live TV program "Escuela de Television" (TV School). At the end of the program, Pumarejo decided to reward the panel by giving $20 to each. When he tried to give the money to "El Caballero", the latter responded "Neither my feelings nor my high position allows me to accept this money. I give it to Bigote de Gato for a party that he will give in his establishment." Pumarejo, taken aback, paused a moment and then asked "Why don't we give it to the National Orphanage?" to which El Caballero replied "Well, let's donate it…but what are the rich and the government doing who are supposed to take care of the Orphanage? This is an act of charity and it is not right that the children of the orphanage should receive alms."
In later years he would spend a great deal of his time at the corner of 12 and 23 in El Vedado where there were several pizza establishments that fed him at no charge.
LAST YEARS OF HIS LIFE.
On 7 December 1977, he was interned in the Mazorra Psychiatric Hospital on the outskirts of Habana, as a humanitarian gesture. The fundamental reason for his internment was not that he was threatening anyone, but rather his deplorable and deteriorating physical condition. There he was bathed and his hair thoroughly cleaned and made into a long braid. He was given clean and plenty of food. During his stay at Mazorra, he was given physical, laboratory, and psychological tests and also suffered a hip fracture as a result of a fall. The diagnosis from his psychiatrist, Dr, Calzadilla (which is included in his book) is that he suffered from paraphrenia, sometimes considered a form of schizophrenia. He did not suffer from hallucinations.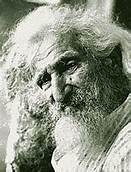 He died in Mazorra at 1:45 AM on July 11, 1985, at the age of 86. He was initially buried in the cemetery of Santiago de las Vegas in Habana. According to the article by Agence France Presse, his remains were later exhumed by Eusebio Leal, the Historian of the City of La Habana, and transferred to the convent of San Francisco de Asis (now a concert hall and museum), his current resting place.
Next, you'll see a documentary prepared by Cuba's Historical Department/sung by Barbarito Diez is a real homage to "El Caballero de Paris".
A bronze life-size statue, depicting him as a common pedestrian (appearing to move a little faster than I remember), was created by the sculptor José Villa Soberón. At the initiative of the Havana Historian E. Leal, the statue was placed on the sidewalk in front of the convent of San Francisco de Asis in Habana.
Agencies. Wiki. ElCaballeroHist. Lectores. Extractos. Excerpts. Internet Photos. YouTube. Arnoldo Varona. www.TheCubanHistory.com
THE CUBAN HISTORY, HOLLYWOOD.