Long before that fateful date when Castro entered Havana and some Cubans knew, from the time of the Sierra Maestra, the existence of a sinister character named, Osvaldo Sánchez Cabrera, a Cuban born in San Antonio de los Baños on November 23, 1912, son of Elizabeth and Lazarus, the marriage of well-off. Osvaldo was the eldest of four brothers.
His early studies were done at the local public school. Was 14 when he joined the Institute of Havana No. 1. In 1928 and founded the Center Obrero de Vereda, a subsidiary of People's University. In 1931, he joined the Communist Youth League. He organized a Workers' Defense Committee International. From there it passes and to live in Santiago de Cuba and his house is the site of meetings and activities of the Cuban Communist Party.
In the early 30s fought in Spain during the civil war, he married Clementina Serra activist in the Party, he worked in the Second World War with the Soviet OSS evolved as a CIA today, went to the Soviet Union where he served . Who for his talent and success in the tasks assigned to it attracted the attention of Stalin who assigned him to the KGB. There he took special courses and finally appointed Major General (KGB), Inspector General of Police of the Communist Parties of America excluding the United States and Canada. He was architect of the operation Arbenz in Guatemala, wrapped with autonomous decision-making powers within the mammoth KGB operation in Mexico and, of course, the maximum operating time and responsible for all intents and obviously communists in Cuba as the cord cord with the Soviet Union. Osvaldo Sanchez was in charge of coordination and communist infiltration across Latin America, he was the main link and between Fidel Castro and Moscow.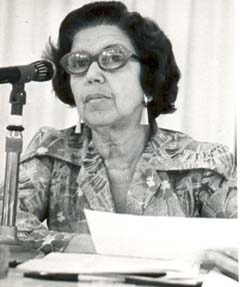 Clementina Serra, esposa de Osvaldo Sánchez Cabrera
When he started the armed struggle against the Batista dictatorship, the Cuban Communist Party was not involved in the insurrection, but before the party leadership to take the thesis of weapons, Wilfredo Velazquez "Joseph" was doing with the rebel army in both the Sierra Maestra as in the Escambray, the same as before the military had done with Batista. He devoted himself to put pictures formed by himself or by his peers within the rebel ranks, "Joseph" and Osvaldo Sánchez Cabrera were then responsible for guiding the two columns invading rebels, Ciro Redondo, led by Che Guevara and the Camilo Cienfuegos to the north of the province of Las Villas.
By spring the revolutionary government structure in Havana, Osvaldo coverage assumes the position of a second formal G-2, for what was really his operation: the basis of intelligence infiltration of the KGB in Cuba. He founded and organized the State Security. His seconds were Felix and Isidore Fleites Malmierca, his favorite disciples. A PSP party members were forbidden to mention his name both before and after the revolution, although referring between them as the "Beast" coaster.
He died on January 9, 1961, in an "accident" practically sprayed with bullets, with its two inseparable attendants to land his small plane piloted by Martin Klein Varadero, who was a member of the Air Force during the Batista government and one of the pilots in the attack threw their bombs Cienfuegos at sea. During the ill-fated Bay of Pigs operation that had to change the original plans for landing Osvaldo Sánchez Cabrera and "Aragon", as agents of the KGB in Cuba Castro government had been informed of these plans in advance already.
In "honor" Osvaldo Sanchez, Castro decided to create the Revolutionary National School Instructors giving the name of Osvaldo Sanchez, definitely the most elite Academy Cuba.
In the United States is virtually inaccessible your file ..
Sources: Wiki/KGBAgents/InternetPhotos/ TheCubanHistory.com
KGB: Agent Osvaldo Sanchez/ The Cuban History/ Arnoldo Varona, Editor
Osvaldo Sánchez Cabrera, Cubano/Sovietico (KGB)
Mucho antes de aquella fecha en que Castro entró en la Habana ya algunos cubanos sabían, desde los tiempos de La Sierra Maestra, de la existencia de un siniestro personaje llamado; Osvaldo Sánchez Cabrera, cubano nacido en Vereda Nueva, San Antonio de los Baños el 23 de Noviembre de 1912, Hijo de Isabel y Lazaro, matrimonio de posición acomodada. Osvaldo fué el mayor de cuatro hermanos.
Sus primeros estudios los realizó en la escuela pública de la localidad. Tenia 14 años cuando ingresó en el Instituto No. 1 de la Habana. En 1928 fundó el Centro Obrero de Vereda, Filial de la Universidad Popular. En 1931, ingresa en la Liga Juvenil Comunista. Organizó en Vereda un Comite de Defensa de Obreros Internacional. Desde ahí pasa ya a vivír en Santiago de Cuba y su casa es sitio de reuniones y actividades del partido comunista cubano.
En los años 30s peleó en España en la guerra civil, se casó con Clementina Serra militante en el Partido, trabajó en la segunda guerra mundial junto a la OSS sovietica que evolucionó como una CIA de hoy, se fue para la Unión Soviética donde prestó servicios. Quien por su talento y éxitos en las misiones que se le habían asignado atrajo la atención de Stalin quien lo asignó a la KGB. Allí tomó cursos especiales y finalmente nombrado Mayor General (KGB), Inspector General de la Seguridad de los Partidos Comunistas de América excluyendo a los Estados Unidos y Canadá. Fue arquitecto de la operación Arbenz en Guatemala, envuelto con poderes de decisión autónoma dentro de la gigantesca operación de la KGB en México y, por supuesto, el máximo operativo y responsable en su tiempo de todas las intenciones comunistas en Cuba y obviamente ser el cordón umbilical con la Unión Soviética. Osvaldo Sanchez estaba a cargo de la coordinación e infiltración comunista en toda América Latina, él fue el enlace directo y principal, entre Fidel Castro y Moscú.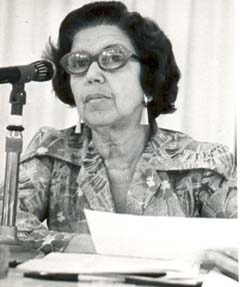 Clementina Serra, esposa de Osvaldo Sánchez Cabrera
Cuando comenzó la lucha armada contra la dictadura batistiana, el partido comunista cubano no participó en la insurrección, pero antes que la dirección del partido tomára la tesis de las armas, Wilfredo Velazquez "José" estaba haciendo con el ejercito rebelde tanto en la Sierra Maestra como en el Escambray, lo mismo que antes habia hecho con los militares de Batista. Se dedicaba a situar cuadros formados por el mismo o por sus compañeros dentro de las filas rebeldes, "José" y Osvaldo Sánchez Cabrera fueron entonces los encargados de guiar las dos columnas invasoras rebeldes, la Ciro Redondo, comandada por el Che Guevara y la de Camilo Cienfuegos a la zona norte de la provincia de Las Villas.
Al brotar la estructura gubernamental revolucionaria en la Habana, Osvaldo asume la posición de cobertura formal de segundo del G-2, para lo que en realidad era su operación: la base de infiltración de inteligencia de la KGB en Cuba. Fundó y organizó la Seguridad del Estado. Sus segundos eran Félix Fleites e Isidoro Malmierca, sus discípulos predilectos. A los miembros del partido PSP les estaba prohibido mencionar su nombre previa y posteriormente a la revolución, aunque referido entre ellos como la "Bestia" rusa.
Murió el 9 de enero de 1961, en un "accidente" prácticamente pulverizado a balas, con sus dos inseparables asistentes al aterrizar su avioneta en Varadero piloteada por Martín Klein, quien fue miembro de la Fuerza Aérea durante el gobierno de Batista y uno de los pilotos que en el ataque a Cienfuegos tiró sus bombas en el mar. Durante la desdichada operación de Playa Giron en que hubieron de cambiarse los planes originales de desembarco Osvaldo Sánchez Cabrera y "Aragón", como agentes de la KGB en Cuba habian informado al gobierno Castrista de estos planes con antelacion ya.
En "honor" a Osvaldo Sánchez, Castro decidió crear la Escuela Nacional de Instructores Revolucionarios dándole el nombre de Osvaldo Sánchez, definitivamente la Academia mas elitista de Cuba.
En los Estados Unidos su file es prácticamente inaccesible..
Sources: Wiki/KGBAgents/InternetPhotos/ TheCubanHistory.com
KGB: Agent Osvaldo Sanchez/ The Cuban History/ Arnoldo Varona, Editor
TheCubanHistory.com Comments
comments