Salvador Cisneros Betancourt, Marquis of Santa Lucia (Camaguey, Cuba, February 10, 1828 – Havana, Cuba, February 28, 1914), Cuban politician who became president of the Republic of Cuba in Arms from 1873 to 1875 . Born in Puerto Príncipe (Camagüey) in 1828 in the heart of a wealthy noble family. He was a supporter of the independence of Cuba was part of the Liberation Society was created in Camagüey to fix the preparations for the revolution. At the outbreak of the Ten Years War, gave freedom to his slaves and put their property in the service of Cuban independence.
His childhood strong>
The aristocratic provenance Marquis of Santa Lucia was one of the wealthiest families in the Isla de Cuba owners of a huge supply of slaves and large landowners and sugar mills. Salvador Cisneros studied as a boy in Philadelphia, USA, where he graduated in civil engineering, away from his family for several years received a lot of knowledge on various issues that inflamed the youth of the nineteenth century, drew on democracy and law. After that time returned to Camagüey.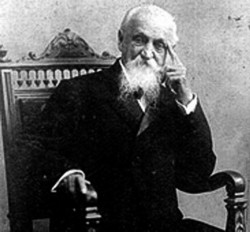 His youth strong>
Once in his home province was elected mayor, a post he held with great pleasure. Performed and supported many works, whether charitable, humanitarian or otherwise. According pouring good to have your hands full. In his youth he suffered much from the oppression they resisted their homeland. For this reason he participated in a Revolutionary Council composed mainly of Ramon Manuel Silva, Carlos Varona Torres, he and other prominent personalities. Camagüey organized in the Masonic lodge Tínima who joined the many personalities as Eduardo Arteaga and others who felt the need of conspiring against the Spanish metropolis. He was elected to a second commission formed to the east of Cuba who had expressed their desire for freedom. Salvador Cisneros was with Carlos Varona to confer with the commissioners East to agree on the issue of armed struggle that was going on. They were not agreed on an armed uprising, so they met again in San Miguel, Francisco Vicente Aguilera, Francisco Maceo Osorio and Pedro Figueredo. This agreement remained the postponement of the movement for the year 1869.
Ten Years War strong>
On hearing of the uprising of October 10, 1868 traveling from Havana to Camaguey and gives orders to get to follow the example of the Orientals. Bouza on November 4 complies with orders rising in arms, and 9 of that month, leaving the city to address Sibanicú, followed by many men. He was appointed Chairman of the Central and later was appointed is appointed Chairman of the House of Representatives, when proclaimed in the Republic of Cuba Guáimaro.
When the House met in special session, on February 8, 1878, to discuss the proposed peace under the banner of Spain, protested vigorously, with words that will always turn of magnificent grandeur and firm resolve. But despite his protest came Zanjon Agreement that ended the Ten Years War. In all the fighting proved its value. Then again he was president of the Republic in Arms.
Soures: Wiki / InternetPhoto / TheCubanHistory.com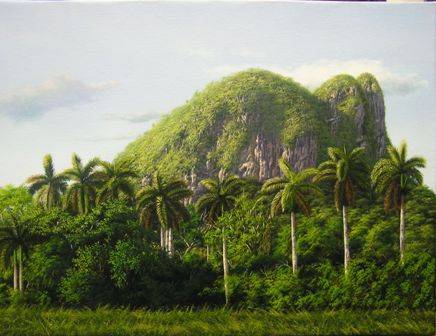 SALVADOR CISNEROS BETANCOURT
Salvador Cisneros Betancourt, Marqués de Santa Lucía (Camagüey, Cuba, 10 de febrero de 1828 – La Habana, Cuba, 28 de febrero de 1914) , político cubano, que llegó a ser presidente de la República de Cuba en Armas de 1873 a 1875. Nació en Puerto Príncipe (Camagüey) en el año 1828 en el seno de una familia noble y acaudalada. Fue partidario de la independencia de Cuba, formaba parte de la Sociedad Libertadora creada en Camagüey para arreglar los preparativos para la revolución. Al estallar la Guerra de los Diez Años, otorgó la libertad a sus esclavos y puso sus bienes al servicio de la independencia cubana.
Su niñez
De procedencia aristocrática Los marqueses de Santa Lucía eran una de las familias más ricas de la Isla de Cuba propietarios de una enorme dotación de esclavos y grandes propietarios de tierras e ingenios azucareros. Salvador Cisneros estudió de niño en Filadelfia, Estados Unidos y allí se graduó de ingeniero civil, alejado de su familia durante varios años recibió muchos conocimientos sobre diversos temas que inflamaban los jóvenes del siglo XlX, se nutrió de democracia y de derecho. Al cabo de ese tiempo regresó a Camagüey.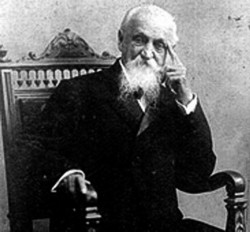 Su juventud
Una vez en su provincia natal fue electo Alcalde, cargo que desempeñó con mucho beneplácito. Realizó y apoyó muchas obras, ya fueran caritativas, humanitarias u otro tipo. Según cuentan vertía el bien a manos llenas. En su juventud sufrió mucho por la opresión que resistía su Patria. Por esta causa participó en una Junta Revolucionaria compuesta principalmente por Manuel Ramón Silva, Carlos Varona Torres, por él y otras prestigiosas personalidades. Organizó en Camagüey la logia masónica Tínima a la que se unieron muchas personalidades como Eduardo Arteaga y otros que sentían la necesidad de conspirar contra la metrópoli española. Fue elegido en una comisión formada para secundar al oriente de Cuba que se había manifestado por sus anhelos de libertad. Fue Salvador Cisneros junto a Carlos Varona a conferenciar con los comisionados orientales para ponerse de acuerdo en el tema del movimiento armado que se venía gestando. No quedaron de acuerdo sobre el alzamiento armado, por esto se reunieron nuevamente, en San Miguel, con Francisco Vicente Aguilera, Francisco Maceo Osorio y Pedro Figueredo. En esta quedó como acuerdo el aplazamiento del movimiento para el año 1869.
La Guerra de los Diez Años
Al enterarse del alzamiento del 10 de octubre de 1868 viaja desde La Habana a Camagüey y al llegar da órdenes de seguir el ejemplo de los orientales. Bouza el día 4 de noviembre cumple con las órdenes alzándose en armas, y el 9 de ese mismo mes, abandona la ciudad, para dirigirse a Sibanicú, seguido de muchos hombres. Es nombrado Presidente del Comité del Centro y más tarde es nombrado es nombrado Presidente de la Cámara de Representantes, cuando se proclama en Guáimaro la República de Cuba.
Cuando la Cámara se reunió, en sesión extraordinaria, el día ocho de febrero de 1878, para tratar la paz que se proponía bajo la bandera de España, protestó enérgicamente, con palabras que serán siempre prenda de magnífica grandeza y firme resolución. Pero a pesar de su protesta llegó el pacto del Zanjón que dio fin a la guerra de los Diez Años. En todos los combates dio pruebas de su valor. Luego, fue presidente nuevamente de la República en Armas.
Soures: Wiki/InternetPhoto/TheCubanHistory.com