Dr. Ramón Grau San Martín (September 13, 1887, La Palma, Pinar del Rio, Cuba – July 28, 1969, Havana, Cuba) was a Cuban physician and the President of Cuba (1933–1934, 1944–1948). One of the most popular presidents Cuba ever elected.
His father, a rich tobacco grower, wanted him to continue in her footsteps, but he wanted to be a doctor. He studied at the University of Havana and graduated in 1908 with a degree of Doctor of Medicine. He then lived in Europe to expand his medical knowledge and returned to Cuba in 1921 and became a professor of physiology at the University of Havana.
Activism and the Revolution of 1933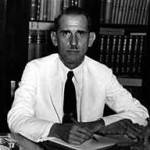 In the 1920s he was involved with the student protests against then-president Gerardo Machado, and in 1931 he was jailed. Upon his release he went into exile in the United States.
Though he initially became President, he was eventually marginalized by army chief of staff Fulgencio Batista, who distanced the military from other elements of the revolution and became de facto leader of Cuba behind the scenes. Batista forced Grau's resignation in 1934. That same year he went on to found the Partido Auténtico. His niece, Pola Grau Alsina (1915–2000), served as First Lady of Cuba.
Constitution of 1940
Grau was instrumental in passing the 1940 Constitution of Cuba. For much of the Constitutional Convention, he served as the presiding officer (even after his coalition was pushed into the minority after the defection of one of the parties that formed it). He would eventually come to be replaced by Carlos Márquez Sterling.
In 1940 Grau ran in the presidential election and lost to Fulgencio Batista. Most independent observers at the time qualified the 1940 election as free and fair elections.
Election of 1944
In 1944 Grau won the popular vote in the presidential election, defeating Carlos Saladrigas Zayas, Batista's handpicked successor, and served until 1948. Despite his initial popularity in 1933, accusations of corruption tainted his administration's image, and a sizable number of Cubans began to distrust him.
As Grau assumed the presidency, he was forced to address many financial problems left by his predecessor, Batista. In a July 17, 1944 dispatch to the U.S. Secretary of State, U.S. Ambassador Spruille Braden stated:
"It is becoming increasingly apparent that President Batista intends to discomfit the incoming Administration in every way possible, particularly financially. A systematic raid on the Treasury is in full swing with the result that Dr. Grau will probably find empty coffers when he takes office on October 10. It is blatant that President Batista desires that Dr. Grau San Matin should assume obligations which in fairness and equity should be a matter of settlement by the present Administration."
After turning over the presidency to his protégé, Carlos Prío, in 1948, Grau virtually withdrew from public life. He emerged again in 1952 to oppose Batista's coup d'état. Grau ran for president in the 1954 and 1958 Batista-sponsored elections but withdrew just prior to each election day, claiming government fraud. After the Cuban revolution and the rise of Fidel Castro in 1959, Grau retired to his home in Havana, where he died on July 28, 1969.
Sources:Wiki/Pres.Cuba/InternetPhotos/TheCubanHistory.com
Dr.Ramón Grau Sanmartín/ The Cuban History/ Arnoldo Varona, Editor
(SPANISH)
El Dr. Ramón Grau San Martín (13 de septiembre de 1887, La Palma, Pinar del Río, Cuba – 28 de julio de 1969, La Habana, Cuba) fue un médico cubano y Presidente de Cuba (1933-1934, 1944-1948).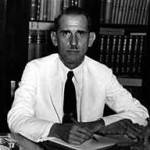 Su padre, un rico cultivador de tabaco, quería que continuara sus pasos, pero él quería ser médico. Estudió en la Universidad de La Habana y se graduó en 1908 con un grado de Doctor en Medicina. Después vivió en Europa para ampliar sus conocimientos médicos y regresó a Cuba en 1921 y se convirtió en profesor de fisiología en la Universidad de La Habana.
Actividades y de la Revolución de 1933
En la década de 1920 estuvo involucrado en las protestas estudiantiles contra el entonces presidente Gerardo Machado, y en 1931 fue encarcelado. Tras su liberación se exilió en los Estados Unidos.
A pesar de que inicialmente se convirtió en presidente, lo que fue marginado el tiempo por el jefe de personal del ejército de Fulgencio Batista, que distanció a los militares de otros elementos de la revolución y se convirtió en líder de facto de Cuba detrás de las escenas. Batista obligó a la renuncia de Grau en 1934. Ese mismo año fundó el Partido Auténtico.
Su sobrina, Pola Grau Alsina (1915-2000), sirvió como Primera Dama de Cuba.
Constitución de 1940
Grau fue instrumental en la aprobación de la Constitución de 1940 de Cuba. Durante gran parte de la Convención Constituyente, se desempeñó como presidente (incluso después de su coalición fue empujado a la minoría después de la defección de uno de los partidos que lo forman). Con el tiempo llegaría a ser reemplazado por Carlos Márquez Sterling.
En 1940, Grau funcionó en la elección presidencial y perdió a Fulgencio Batista. La mayoría de los observadores independientes a la vez calificada la elección de 1940 como las elecciones libres y justas.
Elección de 1944
En 1944, Grau ganó el voto popular en las elecciones presidenciales, derrotando a Carlos Saladrigas Zayas, sucesor elegido a dedo de Batista, y sirvió hasta 1948. A pesar de su popularidad inicial en 1933, las acusaciones de corrupción manchado la imagen de su gobierno, y un número considerable de cubanos comenzaron a desconfiar de él.
Como Grau asumió la presidencia, se vio obligado a resolver muchos problemas financieros de su predecesor, Batista. En un 17 de julio 1944 el envío a la Secretaría de Estado de EE.UU., Embajador de EE.UU. Spruille Braden dijo:
"Cada vez es más evidente que el presidente Batista tiene la intención de desconcertar a la administración entrante en todas las formas posibles, sobre todo financieramente. Un ataque sistemático a la Tesorería está en pleno apogeo con el resultado de que el Dr. Grau probablemente encontrará las arcas vacías, cuando asuma el cargo el 10 de octubre. Es evidente que el presidente Batista quiere que el Dr. Grau San Matin debe asumir las obligaciones que, en justicia y equidad debe ser un asunto resuelto por la presente administración."
Después de entregar la presidencia a su protegido, Carlos Prío, en 1948, Grau se retiró prácticamente de la vida pública. Salió de nuevo en 1952 para oponerse a golpe de Batista de Estado. Grau se postuló para presidente en el 1954 y 1958 Batista patrocinados por las elecciones, pero se retiró justo antes de cada día de las elecciones, alegando fraude del gobierno. Después de la revolución cubana y el ascenso de Fidel Castro en 1959, Grau se retiró a su casa en La Habana, donde murió el 28 de julio de 1969.
Sources: Wiki/GrauS./ InternetPhotos/TheCubanHistory.com
Dr.Ramón Grau Samartín/ The Cuban History/ Arnoldo Varona, Editor