The very well known choreographer , dancer and cuban actor Tony Menendez is under police investigation as the main suspect in the murder of his father Jose Antonio Menéndez Sánchez, family sources said .
Menendez , whose full name is Jose Antonio Menendez Egües- is under home detention until clarification of the facts. About a month ago he was arrested following the violent death of his father.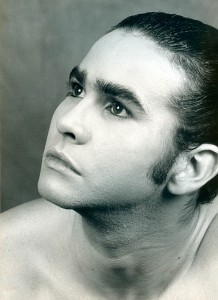 So far unknown details of the process , which remains under a strict cloak of confidentiality imposed by the Department of Criminal Investigations and Operations ( DICO ) at 100 and Aldabó ublished in Havana .
"It's awful , I hope everything is clear ," he told CaféFuerte a source who asked not to be identified . " Tony is an amazing guy , an artist full of energy and creativity , and it's hard to imagine who is involved in something."
Menendez 's father was an engineer and university professor.
Graduate Institute of Art (ISA ) with a degree in Performing Arts, Menendez is a popular face of the Cuban television and stage since childhood .
He debuted as an actor in the TV series White Fury . In Cuban television also participated in programs to dance , young Young , Good afternoon , Together at nine- To feel love.
Menendez initially worked as a choreographer for the theater " Karl Marx " , which germinated work of creation -Workshop Company which bears his name.
For over 20 years, his company has been an integral training quarry entertainers , which has graduated more than a thousand students. The theater group is located in a house in Queen Street , between Ray and Galiano in Centro Habana , where also lie the school and the orchestra.
A few years ago he was hired as Professor of Dance and Performance from the University of Dance and Theatre Lyrics of Italy in Milan, and invited as principal dancer and choreographer of Ballet and Dance Company Contemporary Italy.
He has met with important agreements and contracts with television networks recognized agencies, companies and institutions in the entertainment industry and the performing arts in different parts of the world .
INTERVIEW IN SPANISH: TONY MENENDEZ.
Among his awards are the Great Bear Award Berlin, Germany , and Great Award for best choreography of the millennium in Italy as well as the Grand Prize at the International Festival of Fashion and Show Europe , in 2000 , and the International Grand Prix Show and Television , in Milan , Italy , in 2011.
Sources: CafeFuerte/DanielPalacios/Excerpts/
InternetPhotos/Youtube/thecubanhistory/com
TONY MENENDEZ investigated for the killing of his father
The Cuban History, Arnoldo Varona, Editor
TONY MENENDEZ INVESTIGADO POR LA MUERTE DE SUS PADRE.
El destacado coreógrafo, bailarín y actor cubano Tony Menéndez se encuentra bajo investigación policial como principal sospechoso del asesinato de su padre Jose Antonio Menéndez Sánchez, informaron fuentes familiares.
Menéndez -cuyo nombre completo es Jose Antonio Menéndez Egües- se encuentra bajo medida cautelar en su hogar hasta que se aclaren los hechos. Hace alrededor de un mes fue detenido tras la muerte violenta de su progenitor.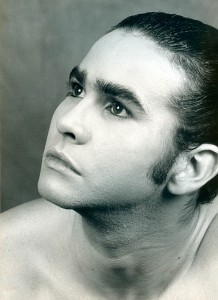 Hasta el momento se desconocen los detalles del proceso, que se mantiene bajo un estricto manto de confidencialidad impuesto por el Departamento de Investigaciones Criminales y Operaciones (DICO), ublicado en 100 y Aldabó, en La Habana.
"Es algo terrible, ojalá todo se aclare", dijo a CaféFuerte una fuente que pidió no ser identificada. "Tony es un tipo increíble, un artista lleno de energía y creatividad, y es difícil imaginar que esté involucrado en algo así".
El padre de Menéndez era ingeniero y profesor universitario.
Graduado del Instituto Superior de Arte (ISA) como licenciado en Artes Escénicas, Menéndez es un rostro popular de la televisión y los escenarios cubanos desde que era niño.
Debutó como actor en la serie televisiva Furia blanca. En la televisión cubana participó también en los programas Para bailar, Joven joven, Buenas tardes, Juntos a las nueve y Para sentir amor.
Menéndez trabajó inicialmente como coreógrafo del teatro "Karl Marx", labor de la que germinó la creación la Compañía-Taller que lleva su nombre.
Por más de 20 años, su compañía ha sido una cantera de formación integral para artistas del espectáculo, de la que han egresado más de mil alumnos. El teatro de la agrupación está ubicado en una casona en la calle Reina, entre Rayo y Galiano, en Centro Habana, donde también radican la escuela y la orquesta.
UNA PRESENTACION DE TONY MENENDEZ.
Hace pocos años fue contratado como Profesor de Danzas y Actuación por la Universidad de Danzas Líricas y Teatro de Italia en Milán, e invitado como Primer Bailarín y Coreógrafo de la Compañía de Ballet y Danzas Contemporáneas de Italia.
Ha cumplido con importantes convenios y contratos con cadenas televisivas, reconocidas agencias, empresas e instituciones de la industria del espectáculo y las artes escénicas en diferentes partes del mundo.
Entre sus distinciones se encuentra el Gran Premio Oso de Berlín, Alemania, y Gran Premio a la mejor coreografía del milenio en Italia asi como el Gran Premio en el Festival Internacional de Moda y Espectáculo Europa, en el 2000, y el Gran Premio Internacional del Espectáculo y la Televisión, en Milán, Italia, en el 2011.
Sources: CafeFuerte/DanielPalacios/Excerpts/
InternetPhotos/Youtube/thecubanhistory/com
TONY MENENDEZ investigated for the killing of his father
The Cuban History, Arnoldo Varona, Editor
TheCubanHistory.com Comments
comments